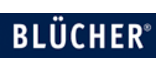 | | |
| --- | --- |
| Shape | Circular |
| Suitability - floor finish | Resilient floors |
| Suitability - floor construction | Solid floors |
| Outlet angle | Horizontal |
| Trapped / untrapped | Trapped |
| Body material | Stainless steel |
| Pipe diameter (mm) | 50mm |
The BLÜCHER light duty 214.300.050 is a low-profile, adjustable drain for flexible sheet flooring, with a horizontal 50mm outlet.
The upper part of the outlet is height-adjustable, can be rotated 360° and tilted at 10° to the lower part.
The clamping ring is 155mm in diameter, and is secured to the drain with 6 bolts, suitable for flexible sheet flooring of 1-2mm thickness.
Material: stainless steel grade AISI 304 or AISI 316L.
Sealing ring: EPDM rubber
Clamping ring: polypropylene
Weight: 1.35kg.
Standard gratings are 155mm in diameter and 1mm thick, with a bright-annealed surface. They are secured to the clamping ring with three bolts - type no. 620.155.011. Optional 155 x 2mm and 155 x 3mm gratings are also available.
A removable water trap or multi water trap can be used in the drain. A filter screen can be used in drains when the removable water trap is used.
Related entries
The BLÜCHER light duty 150.300.110 is an adjustable drain for concrete/tiled floors, with a vertical 110mm outlet. The upper part of the outlet is height-adjustable, can be rotated 360° and tilted at 10° to the lower part. Material: stainless steel grade AISI 304 or AISI 316L. Sealing ring: EPDM rubber Weight: 1.3 kg. The drain comes with a square...

Product, 01 December 2016

Light duty 244.155.110 stainless steel, adjustable rodding eye drainage outlets are designed for flexible sheet flooring. They have a 110mm horizontal outlet. The upper part of the outlet is height-adjustable, can be rotated 360° and tilted by 10° to the lower part. The polypropylene clamping ring is 155mm in diameter and is secured to the drain...

Product, 22 September 2017

Light duty 281.300.032 low-profile, adjustable stainless steel drains are designed for use with flexible sheet flooring. They have a horizontal 32mm outlet. The upper part of the outlet is height-adjustable. It can be rotated 360° and tilted by 10° to the lower part. The polypropylene clamping ring is 155mm in diameter and is secured to the drain...

Product, 22 September 2017
More floor drainage by BLUCHER UK
View all
Also by BLUCHER UK
More products on BUILDING SERVICES
BLUCHER UK address and contact details
BLUCHER UK Ltd
Station Road
Tadcaster
LS24 9SG
Tel: 01937 838000
Fax: 01937 832454
View on map