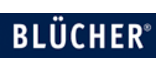 Shape
Square

Suitability - floor finish
Screeded floors

Suitability - floor construction
Solid floors

Outlet angle
Vertical

Trapped / untrapped
Trapped
Untrapped

Body material
Stainless steel

Pipe diameter (mm)
110mm

Drainage capacity
3 litres/s

The Industrial 200 is a square-topped stainless steel floor drain suitable for use in commercial applications including kitchens, plant rooms, food production facilities and pharmaceutical buildings.

It is suitable for tiled or concrete floor finishes.

A vertical 110mm push fit spigot outlet is included. The drain can also be supplied with a removable water trap and either a silt or filter basket.

Return edges are in-filled which offer greater rigidity and reduces the potential for voids and for bacterial growth.

A range of gratings is available to suit most traffic from 1500 to 15000kg.
Related entries
The Industrial 200 is a square-topped stainless steel floor drain suitable for use in commercial applications including kitchens, plant rooms, food production facilities and pharmaceutical buildings. It is suitable for tiled or concrete floor finishes. A horizontal 110mm push fit spigot outlet is included. The drain can also be supplied with a...

Product, 01 December 2016

Industrial-grade 760.403.110 square-topped stainless steel drains are designed for tiled or concrete floors. They are suitable for use in commercial applications, including kitchens, plant rooms, food production facilities and pharmaceutical buildings. A vertical 110mm push-fit spigot outlet is included as standard and the drains can be supplied...

Product, 01 December 2016

Industrial-grade 760.503.110 round-topped stainless steel floor drains are designed for use with resin or concrete floors. They are suitable for commercial applications, including kitchens, plant rooms, food production facilities and pharmaceutical buildings. A vertical 110mm push-fit spigot outlet is included as standard. The drains can be...

Product, 01 December 2016

Industrial-grade 763.403.110 square-topped stainless steel floor drains are designed for tiled or concrete floors. They are suitable for use in commercial applications, including kitchens, plant rooms, food production facilities and pharmaceutical buildings. A horizontal 110mm push-fit spigot outlet is included as standard. The drains can be...

Product, 22 September 2017

Industrial-grade 763.503.110 round-topped stainless steel floor drains are designed for concrete or resin floors. They are suitable for use in commercial applications, including kitchens, plant rooms, food production facilities and pharmaceutical buildings. A horizontal 110mm push-fit spigot outlet is included as standard. The drains can be...

Product, 01 December 2016
More floor drainage by BLUCHER UK
View all
Also by BLUCHER UK
More products on BUILDING SERVICES
BLUCHER UK address and contact details
BLUCHER UK Ltd
Station Road
Tadcaster
LS24 9SG
Tel: 01937 838000
Fax: 01937 832454
View on map