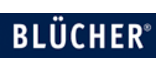 | | |
| --- | --- |
| System type | Waste |
| Material | Stainless steel |
| Joining method | Push-fit |
| Product accreditation | BBA certified |
| Diameter (mm) | 40, 50, 75, 82, 110, 125, 160, 200, 250, 315mm |
BLÜCHER® EuroPipe is a stainless steel push-fit waste pipework system for use in the drainage of soil, wastewater, rainwater and process wastewater. EuroPipe is a complete system of pipes, bends and fittings in diameters from 40 to 315mm. EuroPipe is quick and easy to install.
BBA approval 86/1751 for domestic, commercial and public building drainage.
Stainless steel push-fit pipework
Diameters from 40 to 315mm
Lengths from 150-6000mm
Strong and lightweight
Quick and easy to install
Fire resistant
Corrosion resistant
Hygienic
Applications
EuroPipe push-fit waste pipework is suitable for the drainage of:
Soil and wastewater
Rain water
Process wastewater
Stainless steel BLÜCHER® EuroPipe with EPDM sealing rings is suitable for most applications and can be used in both above ground and below ground situations. Being resistant to corrosion, it is widely used in the following sectors:
Commercial buildings
Healthcare
Food and drink processing
Catering and hospitality
Chemicals and pharmaceuticals
Laboratories
Technical data
Outside diameters
40, 50, 75, 82, 110, 125, 160, 200, 250 and 315mm
EuroPipe 315mm diameter pipe is the largest diameter pipe with the highest flow capacity in the market.
Pipe lengths
Standard pipe is available in a range of lengths from 150 to 6000mm, reducing the need for cutting.
Can be cut on site if required
Manufacture and composition
Pipework and fittings
Conform to BS EN 1124 Pt 1 and 2.
Manufactured from high grade austenitic stainless steel in grades:
– AISI 304 suitable for most environments
– AISI 316L suitable for corrosive environments such as marine installations or other aggressive locations.
Sealing rings
Conform to BS 2494: 1986 (Materials for elastomeric joints for pipework and pipelines)
Sealing rings are moulded from EPDM synthetic rubber, specially designed for the BLÜCHER® EuroPipe ring groove.
Working temperature range for EPDM sealing rings is -40° to +100° C.
Finish
All pipes and fittings are chemically descaled (acid pickled) to enhance natural corrosion resistance and provide a uniform aesthetically pleasing matt silver finish.
Enhanced finishes if required (electro polished, powder coated etc.) at extra cost.
Installation
In most cases, installation can be handled by one or two people, and assembly can be carried out without any welding. Combined labour and material savings can be considerable when compared with traditional 'lightweight' cast iron pipe systems.
Related entries
Also by BLUCHER UK
More products on BUILDING SERVICES
BLUCHER UK address and contact details
BLUCHER UK Ltd
Station Road
Tadcaster
LS24 9SG
Tel: 01937 838000
Fax: 01937 832454
View on map