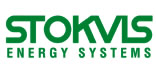 23 April 2018
'The Utimate Guide to Plate Heat Exchangers', from Stokvis, is designed to highlight the features and benefits of plate heat exchangers, both 'bare' and 'packaged' as opposed to other methods of heat transfer.
What the guide covers
When and why to use plate heat exchangers (PHEs)
Benefits that many heating engineers often overlook
How PHE's work
How to improve performance
How to reduce specification with pre-designed packages
What mediums can be used
How to reduce on-site assembly time for installers
Design / installation diagrams
Building selection guide
Ultimately this guide serves to make the overall design process easier for consultants, and the installation a lot quicker and easier for contractors.
If you need any help or further assistance with anything in the guide, call the Stokvis team or complete the enquiry form opposite, or click 'Visit website' opposite for more details.
Related entries
More product news by Stokvis Energy Systems
View all
Also by Stokvis Energy Systems
More news on BUILDING SERVICES
Stokvis Energy Systems address and contact details
Stokvis Energy Systems
Unit 34 Central Park Estate
34 Central Avenue
West Molesey
KT8 2QZ
Tel: 020 8783 3050
Fax: 020 8783 3051
View on map