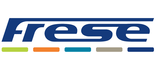 Media
Cold water
Hot water

Suitability
Air conditioning
Heating systems

Construction
Brass

Max. pressure (bar)
20

Min. temperature (deg. C)
0

Max. temperature (deg. C)
120

Min. connection size (mm)
15

Max. connection size (mm)
15

The MODULA Direct valve system from Frese combines the company's range of OPTIMA Compact pressure independent and temperature control valves with isolation, flushing, draining and measurement components within a prefabricated, tested and ready to install terminal bypass unit.
MODULA Direct is supplied with an integral venturi metering station for accurate flow verification.
Each unit is also supplied with isolation valves, combi-drains, P/T plugs, integral venturi metering station and the Frese OPTIMA Compact PICV for flow, temperature and pressure control.
MODULA Direct has been designed in accordance with the design guidelines from BSRIA for terminal unit installations.
Installation benefits
Can be mounted directly to a terminal unit
Compact design for installations with limited space
Minimised installation and commissioning costs
Allows easy flushing and coil isolation
Available in left hand and right hand versions
Fits directly over standard drip trays
Horizontal and vertical options available
Operation benefits
High comfort with minimised operation and maintenance costs
Efficient flow, temperature and pressure control
4 modes of operation
Design benefits
Fitted with OPTIMA Compact PICV
Venturi metering station for flow measurement Installation benefits
Related entries
The Frese OPTIMA Compact DN50-DN300 pressure independent balancing and control valve (PIBCV) is used in heating and cooling systems with air handling units, heat exchangers or mixing circuits. Suitable for use in...

Product, 15 January 2018

The Frese OPTIMA Compact DN10-DN50 pressure independent balancing and control valve (PIBCV) is used in heating and cooling systems with fan coil units, chilled beams or other terminal units. Suitable for use in most applications with differential pressure range up to 800kPa. Full authority valve. Manufactured from DZR brass (DN10-DN32) or ductile iron (DN40-DN50). Thermic and motoric actuators....

Product, 15 January 2018
More building services valves by Frese
View all
Also by Frese
More products on BUILDING SERVICES
Frese address and contact details
Frese Ltd
402 Merlin Park
Ringtail Road
Burscough
L40 8JY
Tel: 01704 896012
View on map