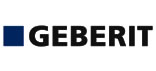 Format
Seminar

Timing
Flexible

Accredited by
CIBSE

Venue
Client premises
Provider premises

Noise caused by sanitaryware and concealed pipework can be an issue in multi-storey buildings such as hotels, offices and apartments. It can cause disturbance for guests and occupants trying to sleep or work in these environments.
To help architects, specifiers and M&E contractors understand and address this problem, Geberit has launched a new RIBA-approved CPD, "Embedding Acoustics into Design".
The CPD provides a technical insight and definition of 'noise' and its causes, covers current British Standards relating to limiting bathroom sound, plus Geberit's thorough approach to noise reduction; which starts with good design and ends with appropriate product choices and correct installation techniques.
The CPD takes place in its dedicated sound laboratory and is built on Geberit's own UK installation techniques and research.
CPD elements:
Identification of the cause of 'noise' (cisterns, water in the soil stack etc.)
Importance of considering acoustics at the design stage
How to design a 'quiet' bathroom, looking at pipe layout, piping and sanitaryware types
Overview of current legislation
Geberit's own laboratory data detailing the decibels (dBs) of bathroom sounds and the effect design, product choices and installation techniques have on reducing dBs
Geberit address and contact details
Geberit Sales Ltd
Geberit House
Academy Drive
Warwick
CV34 6QZ
Tel: 01926 516800
Fax: 01926 516809
View on map