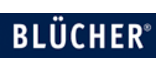 | | |
| --- | --- |
| Suitability | Commercial |
| Installation | Above ground |
| Connection sizes | 110mm inlet and outlet |
| Dimensions | 684mm long x 578mm wide x 291mm high; 756mm long x 506mm wide x 502mm high; 1006mm long x 506mm wide x 702mm high |
The BLUCHER grease separator is used for industrial and kitchen applications. It comes in a arrange of sizes to suit specific requirements.
BLUCHER grease separators are a modern version of the traditional grease / fat trap which needed to be emptied at least weekly.
BLUCHER grease separators act as a point of treatment for a liquid digestion media (LDM). The digestion media can be introduced either manually or automatically.
There are three stages within the operation of a biological grease separator:
• Separation
Waste water from sinks and dishwashers enters the separator where a series of baffles separate out the transported grease and oil. The fats are then retained within the separator while the water drains away.
• Digestion
The digestion media is fed into the separator and then converts the grease into harmless digestion products. This process reduces the need to empty the unit frequently, with servicing only required to remove the build up of sludge from food particles.
• Removal
The harmless digestion products are carried away with subsequent waste water which passes through the unit.
Also by BLUCHER UK
More products on BUILDING SERVICES
BLUCHER UK address and contact details
BLUCHER UK Ltd
Station Road
Tadcaster
LS24 9SG
Tel: 01937 838000
Fax: 01937 832454
View on map