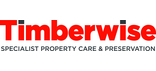 Suitability
Bathrooms
Kitchens
Toilets

Features
Humidity sensor

The Humidifan range of fans from Envirowise is designed to provide a reliable solution to air quality problems within the home and workplace. Designed with the user in mind the Humidifan can be customised to suit the needs of you and your property.
The Humidifan range is available for kitchens, bathrooms and toilets and offer high performance fans whilst maintaining low running costs.
Key features:
Manual override facility
Mechanical shutters glide open when fan is running and close to prevent draughts
Ball bearing motor
Quiet running
Economic
3-year warranty
Operation
Under the control of a microprocessor, the sensor continuously monitors the relative humidity in the room. If there is a sudden rise in the relative humidity, the sensor anticipates the preset point and activates the fan before it is reached.
After the fan has reduced the relative humidity to about 5% below the preset point, the fan switches off. When the fan is running under sensor and microprocessor control a red LED flashes.
A simple pull cord allows the user to override the automatic monitoring system.
Timberwise address and contact details
Timberwise (UK) Ltd
1 Drake Mews
Gadbrook Park
Northwich
CW9 7XF
Tel: 01606 569803
View on map
Kitchen / bathroom extractor fans - products from other companies
Kitchen / bathroom extractor fans - all companies