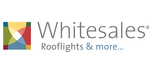 | | |
| --- | --- |
| For the ventilation of | Smoke |
| Suitability | Flat roofs |
| Vent type | Flap |
| Frame material | Aluminium |
| Infill / louvre material | Polycarbonate |
Em-Vent electrically operated smoke vents are designed to reduce smoke build-up, thus providing a safer escape route for occupants, and access for fire-fighting personnel. The system can also be utilised to provide natural ventilation.
A typical smoke ventilation system includes opening vents (OVs) or automatic opening vents (AOVs) located at the highest point of an escape route staircase or at the top of a smoke shaft. Smoke detectors and manual control points are normally located on each floor.
The system can be controlled by the Em-Vent Control Panel, ideally suited to stand-alone
smoke vent installations. In the event of a fire, the smoke detectors on the relevant floor instruct the control panel to operate the automatic opening vents, creating an upward air flow, venting smoke and toxic gases.
Em-Vents can be supplied with the Em-Dome glazed rooflight, bringing the added benefit of natural daylight into the building.
Related entries
Whitesales® Rooflights and Accessories

They are offered in a wide range of sizes, shapes and glazing options to meet virtually any specifier and user requirement.A choice of polycarbonate or acrylic domes and pyramids is available in clear, opal-diffused or bronze glazing.Em dome polycarbonate rooflights comply with HSG 33 (Health and Safety in Roofwork) recommendations. Air space is...

Product, 14 June 2017

Whitesales® Rooflights and Accessories

Whitesales are excited to announce that they have launched Sertus, their dedicated smoke and access division. The official launch took place from their stand at FIREX International. The full and growing product range will...

News, 26 October 2016
More smoke / fire / air vents by Whitesales® Rooflights and Accessories
View all
Also by Whitesales® Rooflights and Accessories
Whitesales® Rooflights and Accessories address and contact details
Whitesales® Rooflights and Accessories
Europa House
Alfold Road
Cranleigh
GU6 8NQ
Tel: 01483 271371
Fax: 01483 271771
View on map