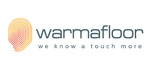 Sector
Education

Project type
New build

Services provided
Design
Product / system manufacture

Project location
South East England

Consultant
Pope Consulting

Products used
Warmafloor underfloor heating/cooling + ground-source heat pumps

Challenge
The key focus for the SEN special needs school and council offices project was sustainability. The project team required systems consistent with the Government's vision for sustainable construction.
Intelligent controls enable temperatures to be adjusted to ensure maximum comfort. This is important given that two-thirds (65%) of people say they are up to 50% less productive when working in a room hotter than their optimum room temperature according to Warmafloor's YouGov survey.
An underfloor heating system lowers convection currents in the air which guarantees that there are fewer disturbances of dust mites, fibres and other microbiological contaminants. This promotes a purer quality of air for people to breathe and, with Canadian experts linking chemicals in dust to learning and behavioural disorders, asthma and cancer, this is significant.
Solution
Warmafloor combined geothermal ground-source heat pumps, recently endorsed by the Environment Agency, with its underfloor heating and cooling systems. The heat pumps provide water at 45°C, the temperature needed for underfloor heating systems, as opposed to the 70–80°C required for radiators.
Also, the system uses a 7°C temperature differential, consistent with the need for underfloor cooling. During warm weather, a flow/return temperature of 14/19°C to the same manifold serving the underfloor circuits provides cooling.
Outcome
The low temperatures needed by underfloor systems made this an incredibly efficient system and reduced energy consumption by at least 30%. This sustainable solution was also vital in aiding the building to achieve a BREEAM excellent rating, and provided a low-maintenance system that is safe (no hot sharp radiators) and tamper-free.
Derrick Pope, Director of Pope Consulting, who specified Warmafloor on this project said: "We wanted to include as many cutting edge sustainable initiatives as possible to secure a BREEAM excellent rating and Warmafloor's heating and cooling systems on the ground, first and second floors certainly helped us achieve this goal."
Mike Lamb, Managing Director of Warmafloor said: "For us, sustainable development means a reduction in CO2 emissions, more efficient use of resources and increased consideration for people's health and safety and our systems deliver exactly that."
Also by Warmafloor
Warmafloor address and contact details
Warmafloor (GB) Ltd
Concorde House
Concorde Way
Segensworth North
Fareham
PO15 5RL
Tel: 01489 581787
Fax: 01489 576444
View on map