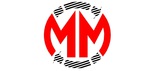 Sector
Industrial

Project type
Refurbishment

Services provided
Product / system manufacture
Product / system supply

Project location
Outside the UK

Products used
Fixed ventilation louvres

Challenge
McKenzie Martin was recently asked to provide fixed blade louvres suitable for installation under roller shutter doors. The client, a major door distributer and installer on the Isle of Man, requested some modifications to the company's standard design to allow for a new application.
Solution
The custom louvres were provided complete with a removable, extended top lip to allow the roller shutter door to settle on top of the louvre. This allows for ventilation into the internal areas of the building without the need to leave the door fully open. When ventilation is no longer required the lip can be removed and the door closed completely.
Custom designs
McKenzie Martin is able to produce unique solutions such as this for a variety of applications.
Related entries
McKenzie Martin provides a range of fixed box louvres designed to act as a ventilation source either for inlet air or exhaust air. Individual units contain louvre blades which are mounted into robust box frames. They can be supplied as single units or they may be joined together to form banks of unlimited height and width. Louvres can be...

Product, 15 May 2018
More projects by McKenzie-Martin
View all
Also by McKenzie-Martin
McKenzie-Martin address and contact details
McKenzie-Martin Ltd
Eton Hill Works
Eton Hill Road
Radcliffe
Manchester
M26 2US
Tel: 0161 723 2234
Fax: 0161 725 9531
View on map