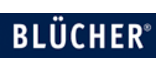 | | |
| --- | --- |
| Sector | Leisure and hospitality |
| Project type | Refurbishment |
| Year completed | 2017 |
| Client | Adare Manor and Golf Resort |
| Contractor | JP Construction |
| Products used | Custom internal drainage channels |
Context
Adare Manor is set on a 840 acre (3.4km2) estate that operates as a 5-star hotel, owned by J.P. McManus. It features a magnificent 18-hole championship golf course designed by Robert TrentJones Snr. Hoping to secure the Ryder Cup in 2026, Adare Manor will be high on the list as a possible venue.
After an 18-month closure for refurbishment, and the building of an extension, the resort reopened its doors in November 2017.
Products supplied
Working closely with the main contractor JP Construction, and distributor TJ O Mahoney, Cahir, Co Tipperary, BLÜCHER manufactured and supplied customised drainage channels to the kitchen areas in the Manor and the new golf club house.
BLÜCHER offers a wide range of standard, modular and custom-made drainage channels in stainless steel to meet any linear drainage requirement. BLÜCHER® channel products are ideal for use in commercial kitchens, the food and beverage industry, and in the chemical and pharmaceutical industry. The product range is compatible with BLÜCHER® Drain Industrial accessories and BLÜCHER® EuroPipe.
BLÜCHER offers custom-made drainage products on request to fulfill any drainage requirement. BLÜCHER manages the entire process from design and development to manufacturing and testing of the final product. The production of customised drainage products is an integral part of their production process, ensuring short lead times and the same high quality as in standard products.
Related entries
The HygienicPro® drainage channels and drains have been designed for hygiene-sensitive applications, such as in food and beverage, and pharmaceutical manufacturing. They allow emptying of the drain using the minimum amount of water, while leaving no standing water or waste deposit. The modular components, made in stainless steel, are resistant to...

Product, 22 September 2017
Also by BLUCHER UK
BLUCHER UK address and contact details
BLUCHER UK Ltd
Station Road
Tadcaster
LS24 9SG
Tel: 01937 838000
Fax: 01937 832454
View on map