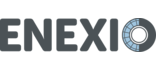 | | |
| --- | --- |
| System type | Louvres |
| Blade / fin adjustability | Fixed |
2H air inlet louvres improve air flow into cooling towers and restrict the amount of sunlight, reducing algae growth.
2H air inlet louvres are made of PP and PVC providing high durability and a long service life. White colored louvres type DLPWE 065 are avaialble for regions with high insolation.
Flame retardant executions are available.
Features
Suitable for cross- and counter-flow cooling towers
Low pressure drop
High stability
Flexibility in material and dimensions facilitates adaptation to plant requirements
2H air inlet louvres sustainably improve the emissions from evaporative cooling towers. They reduce noise emissions and minimise loss of water treatment chemicals in connection with the usual water splash-out. In winter, they impede possible formation of ice. Additionally they prevent unwanted elements such as leaves to enter the cooling circuit.
Also by 2H Water Technologies
2H Water Technologies address and contact details
2H Water Technologies
Hamilton House
5 Sketty Close
Brackmills Industrial Estate
Northampton
NN4 7PL
Tel: 0845 003 9114
Fax: 0845 003 9115
View on map