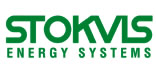 Sector
Leisure and hospitality

Project type
Refurbishment

Services provided
Product / system supply
Installation

Year completed
2017

Client
Novotel, Sheffield

Contractor
Technical Assets

Products used
R3401 boiler

Context
A pair of R18 Series Stokvis Econoflame boilers, which have provided almost 30 years of solid service for the 60-bedroom Novotel hotel in Sheffield, needed to be replaced.
Technical Assets Ltd was undertaking the replacement work and called on the services of Stokvis Energy Systems for the execution of a staged replacement programme to update Novotel's basement boiler room.
Work undertaken
The old R18 boilers were replaced with two new R3401 boilers from Stokvis' range.
Martin Bulger of Technical Assets Ltd, who project-managed the boiler replacement, commented: "We decided to carry out this work in the summer when the hotel heating and DHWS loads would be reduced, which then enabled the boiler replacement work to be completed over a programmed three week period. We decided to make full use of the Stokvis 'Boiler Dismantle and Re-Assembly' service given that accessibility into the plant room was restricted. This enabled us to transfer the new boilers in to the plant room quickly and easily."
In week one the two new boilers were dismantled and re-assembled and transferred in to the plant room ready for installation. This then enabled one of the old Stokvis R18 units to be decommissioned.
In week two, the first Stokvis R3401 boiler was installed and allowed to "settle in", whilst the second Stokvis R18 original boiler was still operational. The new Stokvis R3401 boiler operated without any issues following its installation. Following this successful "proving period" the second Stokvis R18 boiler was removed and replaced with the new Stokvis R3401 boiler, which enabled the planned programme to be completed on time.
Martin Bulger continued: "This had to be a seamless transition from start to finish, so we had our installation engineers stay in the hotel overnight in the first week, just in case there had been a problem. We also received excellent support from Stokvis' technical department: such as talking us through a modification to the wiring of a unit over the phone".
Outcome
The new boilers were installed without any problems. Martin added: "One of the things I like with regards to working with Stokvis is that you can always get a solution and a quote immediately when you have a job to do. Subsequently we also decided to replace the two existing Plate heat exchangers with two new Stokvis Econoplate Fully Packaged heat exchanger units. Consequently the project became a full overhaul in the end, with everyone happy at the outcome - I cannot fault the service we get from Stokvis."
The two new Stokvis R3401 boilers are at the lower end of outputs for an extensive range of Premix commercial boilers offering high efficiency, low NOx and excellent reliability. Speed controlled fans enable the different units to modulate between 25% and 100% of their potential to suit demand, while the sophisticated control options allow for boiler sequencing, outside weather compensation and other demands.
As well as being a manufacturer recognised for high quality, Stokvis also offers a fully responsive service for commissioning and the continuing maintenance of its equipment
Related entries
The Econoflame R3400 is a fully modulating, high-efficiency, low NOx commercial boiler. Manufactured from high-quality materials, and designed for a high level of longevity and performance, the Econoflame R3400 is constructed from recyclable materials. NOx emissions: 22 - 61.4mg/kWh CO emissions: 9.8mg/kWh The burners and heat exchangers are...

Product, 24 October 2016
More projects by Stokvis Energy Systems
View all
Also by Stokvis Energy Systems
More projects on BUILDING SERVICES
Stokvis Energy Systems address and contact details
Stokvis Energy Systems
Unit 34 Central Park Estate
34 Central Avenue
West Molesey
KT8 2QZ
Tel: 020 8783 3050
Fax: 020 8783 3051
View on map