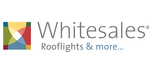 For the ventilation of
Fire
Smoke

Suitability
External walls
Facades

Vent type
Louvre

Em-Louvre is a high-performance smoke vent, fully certified to BS EN12101-2 and designed for installation into facade apertures or curtain walling.
Em-Louvre electrically operated smoke vents open to 90° in under 60 seconds, to release smoke and heat from stairwells, corridors, lobbies and atria, and ensure escape routes are kept clear.
As an additional benefit, Em-Louvres may also offer low-level fresh air and comfort ventilation.
The thermally broken aluminium framework can be delivered mill finish, anodised or powder coated, and you can choose from double and triple glazed glass, or solid insulated blades.
Benefits
Available in a wide range of sizes and glazing options
Open to 90° within 60 seconds for immediate, effective smoke and heat clearance
Choice of double or triple glazed glass, or solid insulated blades
Sound reduction with acoustic insulation up to 41db RW
Actuator electrical consumption is minimal and incorporates anti-trapping feature
Impact-resistant to DIN 18032-3
Barrier load to BS 6180:2011
Anti-burglar to EN1627 RC2
Related entries
Whitesales® Rooflights and Accessories

Over the years, some building designers have incorporated uncertified side or top hung windows in apartment and office blocks in order to aid smoke and heat extraction in the event of fire. It's a high-risk way to address the issue, and one which products like the Em-Louvre smoke vent prove is unnecessary. The Em-Louvre smoke vent is fully...

News, 21 September 2017
More smoke / fire / air vents by Whitesales® Rooflights and Accessories
View all
Also by Whitesales® Rooflights and Accessories
Whitesales® Rooflights and Accessories address and contact details
Whitesales® Rooflights and Accessories
Europa House
Alfold Road
Cranleigh
GU6 8NQ
Tel: 01483 271371
Fax: 01483 271771
View on map