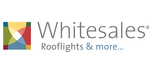 20 September 2017
Over the years, some building designers have incorporated uncertified side or top hung windows in apartment and office blocks in order to aid smoke and heat extraction in the event of fire. It's a high-risk way to address the issue, and one which products like the Em-Louvre smoke vent prove is unnecessary. The Em-Louvre smoke vent is fully certified to BS EN 12101-2, increases building, occupant and firefighter safety, and is designed specifically with multistorey residential and commercial buildings in mind.
In the confusion, panic and reduced visibility that accompany a major fire, windows and top- and side-hung vertical smoke vents present a dangerous dilemma. What appears to be the opportunity to escape or at least breathe fresh air becomes an extreme height hazard. Even if there is no deliberate attempt to flee fire by jumping, an open window or smoke vent without louvres carries the real risk of accidental falling.
With the Em-Louvre, there's no such risk. Em-Louvres increase building, occupant and firefighter safety, and are designed specifically with multistorey residential and commercial buildings in mind. The higher the building, the greater the importance of effective smoke exhaust and escape route planning. Typically, stairwells are the main route for building evacuation, and Building Regulations Approved Document B outlines the relevant design requirements. Additional detail can be found in various guidelines produced by the BCA (British Control Alliance), LABC (Local Authority Building Control) and the SCA (Smoke Control Association), among others.
All smoke ventilation products used in these settings must be CE marked, certified to BS EN12101-2 standard and be accompanied by Declaration of Purpose for their specific usage. What's more, at height the wind load factor becomes a major barrier to effective smoke exhaust, unless the vents are designed to counter the effects of wind. All Em-Louvre smoke vents are issued with guaranteed Aerodynamic area values giving you assurance of specific performances so that requirement of vent area requirement can be accurately met.
Em-Louvre smoke vents are extremely easy to install – even in existing facades – and are designed for use in high, exposed locations. They open to 90 degrees in under 60 seconds, feature anti-trapping actuators to prevent injury, and rule out the possibility of falling from height. They can also be specified either with insulated aluminium louvre blades, or with double or triple glazed blades to maximise light in stairways, corridors and other communal areas and escape routes.
To find out more about the Em-Louvre and natural smoke and heat exhaust systems for all building types, read the brochure here, contact our technical team on 01483 271371, visit our Contact Us page or email sales@whitesales.co.uk.
Related entries
Whitesales® Rooflights and Accessories

Em-Louvre is a high-performance smoke vent, fully certified to BS EN12101-2 and designed for installation into facade apertures or curtain walling. Em-Louvre electrically operated smoke vents open to 90° in under 60 seconds, to release smoke and heat from stairwells, corridors, lobbies and atria, and ensure escape routes are kept clear. As an...

Product, 18 January 2018
More company news by Whitesales® Rooflights and Accessories
View all
Also by Whitesales® Rooflights and Accessories
Whitesales® Rooflights and Accessories address and contact details
Whitesales® Rooflights and Accessories
Europa House
Alfold Road
Cranleigh
GU6 8NQ
Tel: 01483 271371
Fax: 01483 271771
View on map