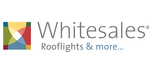 | | |
| --- | --- |
| Format | Seminar |
| Timing | Flexible |
| Venue | Client premises |
Whitesales offers a free CPD training programme for architects called 'Smoke ventilation and its importance and regulation'.
This seminar - which is presented at a date, time and location of your choice - highlights the importance of smoke ventilation for buildings and occupants, as well as the regulations that govern compliance around the topic. It also advises on the design considerations involved and options available when incorporating smoke control systems into a building.
We will also cover the design, installation, commissioning and maintenance of smoke control systems as well as product specifications and will allow time for questions and discussion at the end.
Brief outline of CPD content
The history of smoke ventilation
Why is smoke control provided?
Principles of smoke control
Mechanical V natural
Applications
Certification, legislation and guidance
Associations
Design, installation, commissioning and maintenance of smoke control systems
Product specifications
Q&A session
Also by Whitesales® Rooflights and Accessories
Whitesales® Rooflights and Accessories address and contact details
Whitesales® Rooflights and Accessories
Europa House
Alfold Road
Cranleigh
GU6 8NQ
Tel: 01483 271371
Fax: 01483 271771
View on map