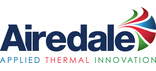 | | |
| --- | --- |
| Dimensions (mm) | 572 (W) x 572 (L) x 200mm (D) |
Launched in autumn 2017, Artus™ is a hybrid air conditioning system that is designed to save energy, money and space. Designed and developed in the UK in partnership with Arup, Artus™ provides fan coil unit (FCU) performance and flexibility, with the low energy consumption of a chilled beam, enhancing office comfort via swirl air distribution, eliminating unwanted draughts.
A smarter, smaller approach to air conditioning
A fully packaged system, Artus™ has a specific fan power of 0.08 watts / litres / second, 66% less than comparable 'best in class' FCUs. Artus™ delivers smaller, clearer service zones, reducing storey heights and requiring no secondary ductwork making it accessible from below.
Artus™ provides a new approach to traditional air conditioning for comfort-based applications. This advanced hybrid system combines the performance and flexibility of a fan coil unit (FCU), with the low energy performance of a chilled beam, without any of the associated drawbacks.
Artus™ is designed to improve working environments, enhancing office comfort and employee experience.
Benefits
Addresses: energy efficiency, draughts and dead spots, space claim of secondary ductwork, unit footprint, cluttered ceiling void services, and restrictive access for maintenance and installation.
Saves energy: with a fan power of 0.08 watts / litre / second, it uses one third of the energy consumption of a comparable 'best in class' fan coil unit.
Saves money: as a fully packaged system, there is no cost increase compared with a standard AC system. More affordable than a standard FCU, once diffusers, secondary ductwork, BMS controller, controls valves, and pipework are considered.
Saves space: at 572 (W) x 572 (L) x 200mm (D), Artus™ is 43% more compact than conventional FCUs providing a smaller, clearer service zone, saving 300mm on the height of each storey.
Perfect air distribution: delivers air in a swirl pattern, without the use of guide vanes creating a draught-free environment, resulting in excellent thermal coverage in both cooling and heating modes, maximising comfort levels.
Function and form: clean, design-led aesthetics. Perforated bottom fascia available in multiple designs providing virtually invisible, seamless integration into ceiling designs.
Hassle-free maintenance: all component access is provided from below the unit via a drop-down fan plate.
Marks & Spencer (M&S) Big Innovation – Winner
Artus™ is already being recognised for its innovation and efficiency, having been selected as a winner in the Ecobuild and M&S 'Big Innovation Pitch' in March 2017.
Also by Airedale International Air Conditioning
More products on BUILDING SERVICES
Airedale International Air Conditioning address and contact details
Airedale International Air Conditioning Ltd
Leeds Road
Rawdon
Leeds
LS19 6JY
Tel: 0113 239 1000
Fax: 0113 250 7219
View on map - 4 addresses