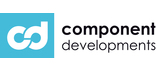 Sector
Industrial

Project type
Refurbishment

Services provided
Site survey
Planning advice
Design
Product / system manufacture

Year completed
2017

Project location
North East England

Client
Greencroft Bottling Company

Greencroft Bottling Company is one of the largest contract wine bottlers in the UK, filling over 90,000 bottles and boxes of wine an hour. This massive facility required a perimeter channel island system and channel drainage to a large bunded area.
The existing floor was cut and excavated. Over 100m of Component Developments' stainless steel drainage channel was installed with site welded joints. The drainage channel was suspended over the trench then positioned, levelled and secured with an overhead levelling system designed and supplied by Component Developments.
Related entries
Component Developments offers hygienic, strong, attractive and functional drainage systems, that are hand-crafted by a team of highly experienced engineers. Each channel is manufactured with a built-in fall along its length, to allow free flowing removal of wastewater. Channels are produced in sections up to 6m (only limited by transportation...

Product, 30 May 2017

The 3010RS and 3210RS drainage channels are designed for food and drink production areas as diverse as pet food manufacturers, breweries and fish markets, where there are high volumes of liquid and pallet traffic. These designs have been devleoped with Component Developments' 30 years of experience as standard specifications that can cover a large...

Product, 12 April 2017
More projects by Component Developments
View all
Also by Component Developments
Component Developments address and contact details
Component Developments
Halesfield 10
Telford
TF7 4QP
Tel: 01952 588488
View on map