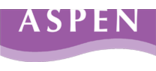 Sector
Industrial

Project type
Refurbishment

Services provided
Design
Product / system manufacture
Product / system supply
Installation

Year completed
2014

Project location
East Midlands

Client
Two Sister Food Group

Products used
Colorado drain channels, 3 bar drain covers, tiehack gullies

Context
Canal Engineering installed a full range of ASPEN products, and some bespoke structures, in a refurbishment project at the Two Sister Food Group's long-standing Gunstones Bakery in Dronfield, south Sheffield.
Products used
The company fabricated and installed a small-scale gantry area on the site, as well as a fully-welded stainless steel first floor, which was completely insulated and sealed to prevent chill and moisture permeating.
Colorado drainage channels were installed throughout the premises. The drainage systems incorporated 3-bar smooth drainage covers and Tiehack gullies. The network of drainage systems creates a seamless finish as well as ensuring a safe and clean working environment.
ASPEN products have also been installed in a number of other Two Sister Food production facilities.
Elsewhere, Canal Engineering installed nearly 500m of low-level core drilled bump rails, as well as 50m of high-level large box section bump rails. Stainless steel wall cladding was seamlessly integrated on the project with the inclusion of stainless steel engine swirl detailing.
Related entries
Dull polished stainless steel wall cladding is used to protect walls, corners and vulnerable areas within buildings, factories and offices: manufactured from grade 304 stainless steel; suitable for hygienic environments (British Standard 304S31, Euronorm 1.4301); smooth dull finish; easy-to-clean surface; standard sheet size of 2500 x 1250mm...

Product, 30 October 2017

Aspen manufactures and installs a range of high quality and durable stainles steel drain channels for both commercial and industrial environments. Aspen can customize any of its products for a complete bespoke drainage system suitable for your environment. Each drain channel is available with a standard fall of 1:150 and in a variety of standard...

Product, 13 July 2017

Aspen drain gullies are UK manufactured in grade 304 or 316 stainless steel for commercial and industrial drainage systems. Gullies are designed with round or square tops to suit resin or tile floor designs. Every gully provides easy access for rodding...

Product, 14 August 2017
More projects by Canal Engineering
View all
Also by Canal Engineering
Canal Engineering address and contact details
Canal Engineering Ltd
Lenton Lane
Nottingham
NG7 2PQ
Tel: 0115 986 6321
View on map