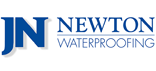 Suitability
Clean water
Dirty water

Installation
Submersible

Power supply (V / Hz)
single phase

Max. flow
4 options, up to 410 litres/min

Max. head
13.0m

Max. particle size
35mm soft solids

Max. liquid temperature (deg. C)
40°C

Newton Trojan Packaged Sump System are specialist packed sewage systems based upon a 610mm diameter sump with depth options of 1000mm,1500mm and 2000mm. The Trojan systems are supplied with either one or two Newton NP750 Trojan (Vortex) pumps and full flow 2″ valves to give full 2″ soft solids handling.
Key benefits
Internal pipe work terminates in 63mm uPVC socket or 50mm uPVC socket ready for discharge pipe
System supplied with cast iron Y-type neoprene ball sewage non-return valve for sewage systems and cone or flap valves for clean water. Two quick release couplings per pump for easy installation and removal for servicing
1 x 110mm invert flange with hole cutter included
Additional 110mm or 63mm inlets available as cost option
Large foot to base of chamber to prevent flotation
Locked & sealed lid and frame supplied
Lifting chain(s) supplied
2 x 32mm power conduits supplied
1 x 32mm vent pipe and pipe saddle ready for connection to stack pipe
Pump options
Choice of clean water pumps or a sewage cutter pump:
CP400 Vortex
NP400 semi-vortex
CP750 vortex
NP750 vortex
SP750 cutter
Typical applications
Ideally suited as a sewage lifting station for when the sewage invert is below the height of the main sewage system
When used for sewage the Newton Trojan should only be used where the other toilet facilities are pumped to gravity.
When storage of sewage is required to accommodate the requirement of Drainage and Waste Disposal
Building Regulations 2000 Part H of 150 litres per person per day, full size sewage systems are available – please speak to our Technical Department
The Trojan is also clean water and effluent capable when supplied with the correctly specified pump and so is suitable for large volume removal of ground and surface water delivered by gullies and surface drains. Confirmation of the water type capability of each pump is confirmed in the table above.
More drainage and sump pumps by Newton Waterproofing
View all
Also by Newton Waterproofing
Newton Waterproofing address and contact details
Newton Waterproofing Systems Ltd
Newton House
17-20 Sovereign Way
Tonbridge
TN9 1RH
Tel: 01732 360095
Fax: 01732 359033
View on map