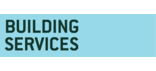 BUILDING SERVICES helps designers, specifiers and buyers find the right companies and products to work with for all building services engineering projects.
BUILDING SERVICES hosts the widest array of supplier details on the market, supported by case studies, articles and learning materials to help you identify the best solution for your project.
Searching with BUILDING SERVICES will help you reach a faster, better quality of decision about who and what to work with. This website and all the content that surrounds it, has been built to support your decision-making process. You'll find it contains everything you need and nothing you don't.
We collaborate with experts to surround those details with opt-in services and publications that keep you up to date with developments in your fields of interest to further enhance your decision-making.
Our user-friendly search functionality ensures you get to the content you need fast – with predictive search, dynamic filtering and consistent visual formats to help you get the most from your professional time. And beyond search our unique range of site tools allow you to share thoughts with colleagues, compare options and generate multiple quotes.
All this adds up to a better quality of decision and a truly personalised experience. We think of it as playing our part in helping you create better environments.
BUILDING SERVICES business activities
BUILDING SERVICES address and contact details
ESI BUILDING SERVICES
17 Scion House
Stirling University Innovation Park
Stirling
FK9 4NF
Tel: 01786 447005
Fax: 01786 431387
View on map